Market Information
Hatherleigh - Pannier Market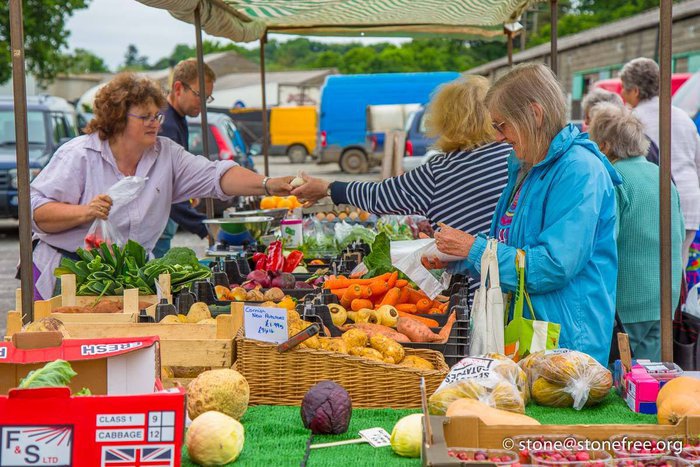 Hatherleigh - Pannier Market
Our market is every Tuesday from 9am until 1pm.
The cost for permanent traders is £10 for a small stall (or 50% off for a charity)
You will need public liability insurance.
If you want a stall, you can just turn up on the day...
Market stalls have to be set up by 9am.
Outside stalls will need to provide their own tables, and gazebos.
If you want a stall, you will be asked to agree to the "Trading Conditions" (See Below)
For More Information, You can contact us via the
Trading Conditions (Interim Arrangements)
The market is being run on an interim basis, while facts and costs are being obtained from the owners and developers.
The price structure will remain unchanged until further notice, other than appreciable use of electricity must be paid form; as we are responsible for the electricity bill.
Casual Traders will be charged £2 Extra. Permanent traders ware those who come every week. Traders may have three weeks off free of charge each year.
If there are spaces after 9:15am, stallholders may use them free of charge. Traders must take their rubbish away with them. The market should be set up by 9am, and no one should pack up before 1pm without permission
No vehicles should be moving in the market area between 9am to 1pm.
All stallholders MUST have a public liability insurance; any other relevant paperwork, e.g. hygiene certificates etc will be asked for proof, by either showing the paperwork, or by signing a copy of the form.
Stallholders are asked to allow the market to keep a list of names and addresses, this is only for our records, and to give permission for photos to be used, this will only be to promote the market and increase its viability. If you accept these conditions and have the relevant insurance plus other papers, please sign a copy of this form.